Sophia Rosenberg, a sophomore double majoring in anthropology and religious studies, is an active member of the UNCG Network for the Cultural Study of Videogaming. As an undergraduate researcher they studied players of the survival game Valheim. The project, which explored power dynamics in ethnographic research, was a first place winner at the 2022 UNCG Thomas Undergraduate Research and Creativity Expo.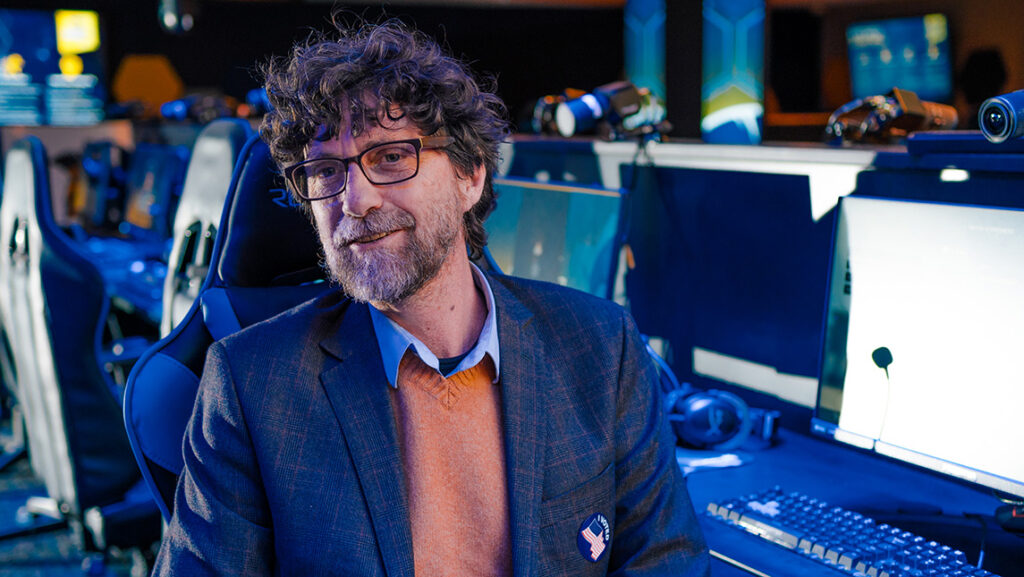 Welcome to the website of Gregory Price Grieve, Head, and Professor of the Religious Studies Department at The University of North Carolina Greensboro. With a keen focus on the intersection of religion and videogaming, Prof. Grieve employs a multidisciplinary approach, blending social sciences and humanities methodologies to investigate the realm of digital religion.
As the Director of UNCG's Network for the Cultural Study of Videogaming and a founding member of the International Academy for the Study of Gaming and Religion, Prof. Grieve is at the forefront of advancing scholarly understanding in this emerging field. His research, informed by high-level empirical studies and theoretical reflections, unravels the nuanced dynamics between religion and videogames.
Having authored or coauthored five books, along with numerous book chapters and journal articles, Prof. Grieve's contributions are widely recognized and respected. His current research on Video Games and the Problem of Evil explores how videogames serve as potent vernacular theodicies, allowing players to navigate contemporary ethical dilemmas within immersive digital landscapes.

As part of Greensboro's celebration of Black History Month, UNCG's Network for the Cultural Study of Video Gaming will help launch a GTA bus dedicated to Gerald Anderson Lawson (1940 – 2011). Dubbed the "father of the videogame cartridge," Lawson is known for designing the Fairchild Channel F video game console and leading the team that pioneered the commercial video game cartridge.